Some call it a Men's Shed,  –  our members call it a friendly club and workshop; a place to have a chat and a cuppa.
We welcome new members
Just turn up to either our old shed by the lake or our new building next to the blue tower on either Tuesday or Fridays between 2 and 4.  Alternately please click
to register an interest and one of our trustees will phone you back.
We are busy refurbishing the new building and fixing a fence and gate for Earth Balance.

Tuesdays 2 to 4
Fridays 2 to 4
Other times as needed
What is Earth Balance Shed?
Our friendly Shed is a club and workshop for all interested people from Bedlington and surrounding area who like to remain active and socialize with others. We have a well-equipped workshop where people can make things in wood or metal or plastic, follow a hobby or interest, share skills, or just sit, relax, chat, and enjoy a cuppa in good company.
Some people work on their own projects, some like to make things in a group. We often do community tasks too
The Shed is a haven where people can make new friends and share a joke, an idea, or an experience.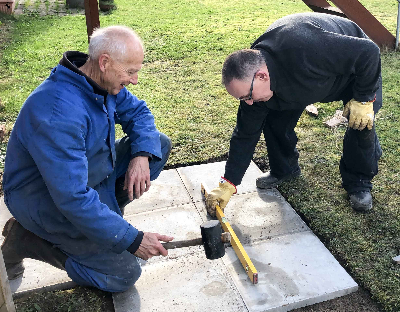 December 2021 News: Refurbishment going well!
All the Insulation, all the plastering, all the painting, 3 New big beams, 4 new little walls, some lighting, 1½ of 3 ring mains all completed. Decision whether to add planned toilet still undecided.
Best of all: Building inspector visit was ok (phew!)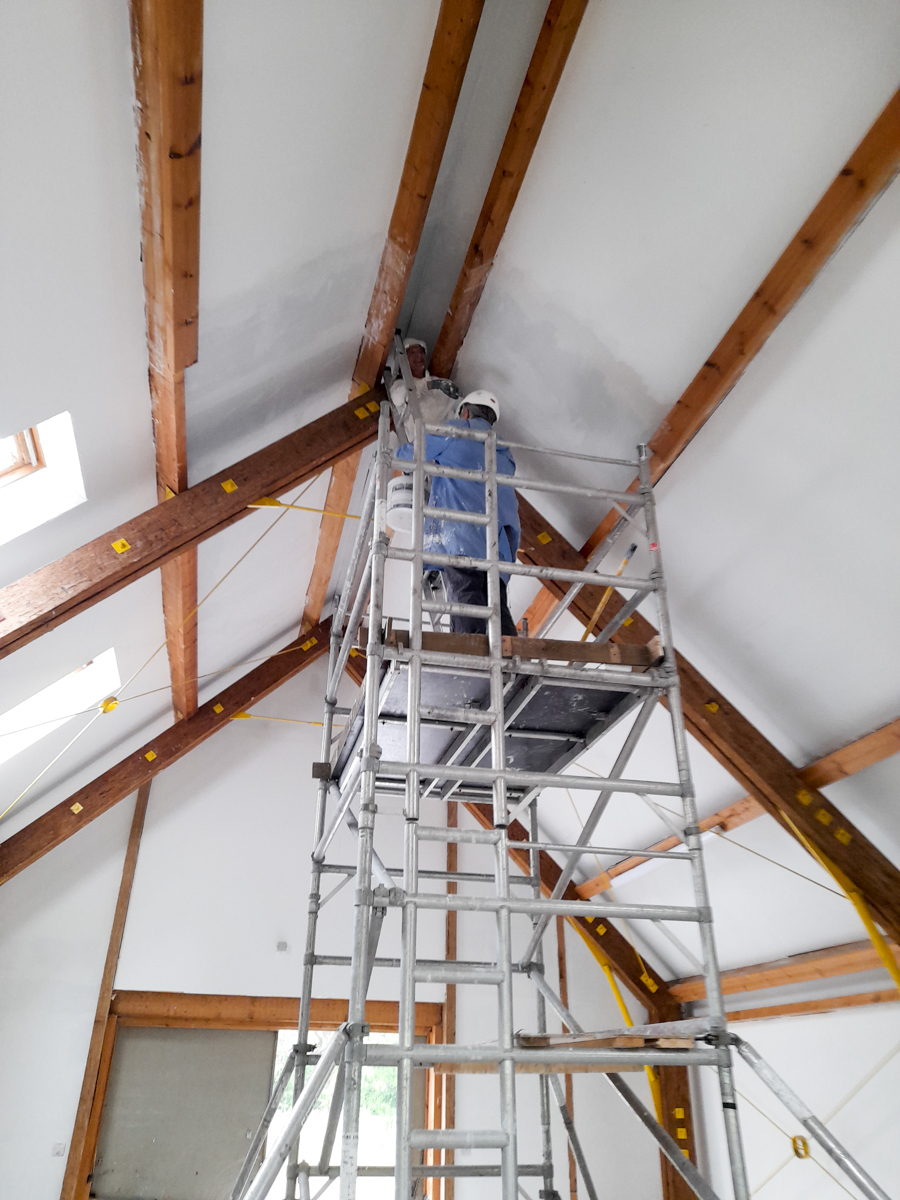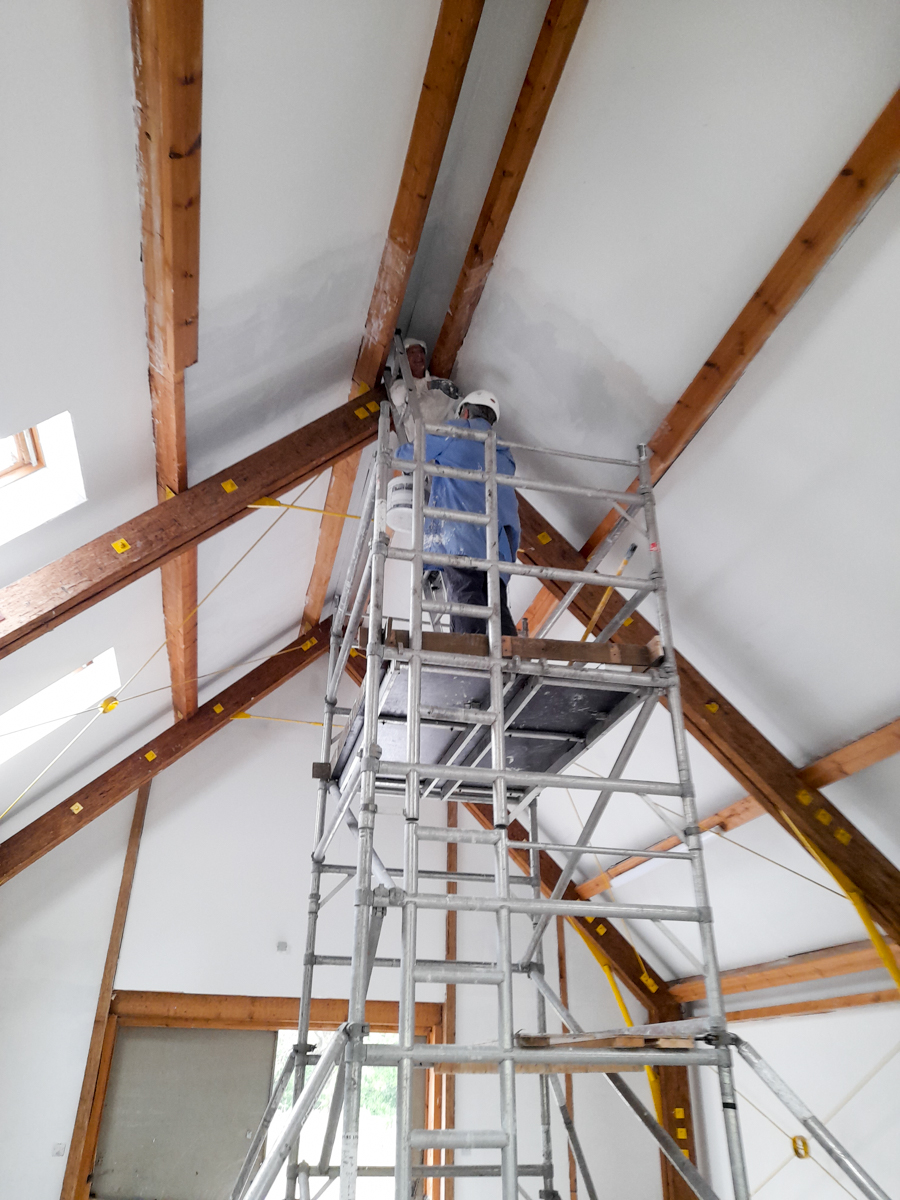 Brian adding the final coat of paint – 6 metres up.
We used our tiny grass roofed building since 2016
The small size of our old workshop (7m by 3.5m) was limiting, but in 2021 our landlord – Earth Balance charity offered us this much larger building (12m by 7m).
We are well into refurbishing the building, most of the structural work for the new mezzanine is done. The stairs should be delivered in January 2022.